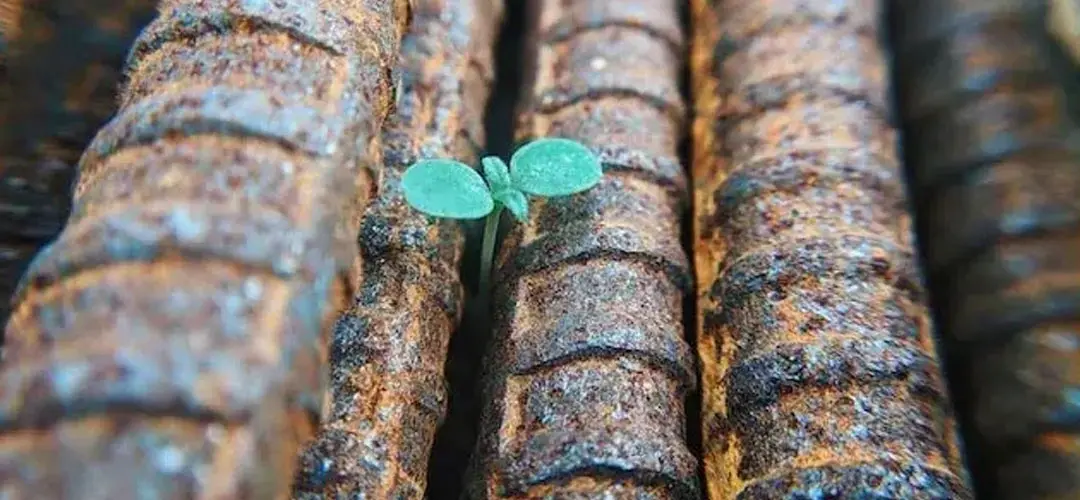 L'Éprouvette vous invite à un voyage en compagnie de Jean-Marc Gabon de Peretti…
Si l'espoir avait son mot à dire, il ferait tout pour nous encourager. Il nous chuchoterait qu'il est en nous comme à l'intérieur de chacun d'entre nous. Il nous dirait qu'il ne fait aucune distinction, ni de sélection. Il nous dirait qu'il se construit. Il nous apprendrait comment atteindre l'objectif que l'on s'est fixé. Quels moyens utiliser pour le mettre en œuvre. Quelle force est la nôtre, pourtant sous-estimée régulièrement. Il nous répèterait qu'il est accessible sans aucune condition, gratuit et un allié puissant au service de nos rêves et de leur réalisation. Il nous confirmerait que nous en avons tous besoin. Qu'il est la vie et qu'il fait vivre.
Quand l'espoir a son mot à dire, il dit combien c'est important d'honorer chaque petit acte de résistance qui lui permet d'exister. Qu'il est pour nous, un talent. Une compétence précieuse qui se travaille, permettant de passer du rêve à la réalité. Qu'avec lui à nos côtés, de nouvelles histoires de réussites peuvent s'écrire à nouveau. Qu'après la nuit, il y a le jour. Que même au milieu de la tempête, il reste un guide pour un horizon plus bleu. Il nous confierait au creux de l'oreille tout ce qui nous anime et nous fait 'jubilement' vibrer. Il nous montrerait ce qui nous mord le coin du cœur, qui nous rend bien vivant et passionné. Il rendrait possible ce qui paraissait inatteignable et inenvisageable. Il nous démontrerait que c'est bon d'être totalement soi, à sa juste place. Là, ici et maintenant.
L'espoir est ce que l'argent ne peut pas acheter…du courage à ceux qui ont peur, de l'audace à ceux qui ont des phobies, un élan supplémentaire à ceux qui en manque, une possible guérison à ceux qui souffrent, de la lumière à ceux qui broient du noir…une amélioration personnelle et pourquoi pas professionnelle pour ceux qui y investissent du temps et de la volonté pour atteindre cet objectif. Il peut nous faire avancer, nous faire réussir et changer.
Aujourd'hui, je nourri le dessein que ces lignes puissent en faire bouger beaucoup d'autres. Qu'elles soient l'autorisation pour chacun d'entre nous d'écrire de nouvelles histoires. De concrétiser nos souhaits et nos espoirs. Pourquoi ? Parce que nous en avons besoin…notre monde en a besoin. Tout particulièrement aujourd'hui où le sens, où ce qui importe et nous porte est régulièrement torturé, bafoué. Chaque jour, nous sous-estimons le pouvoir qui est le nôtre. Nous mettons nos talents en défaut, nos compétences en retrait, voire nous les oublions au fond d'un tiroir d'une commode de bureau rangé au grenier. Quant à nos valeurs qui sont censées nous guider, il devient de plus en plus difficile de les défendre. Il est grand temps je trouve, de ré écrire notre histoire. De re devenir auteur de notre vie. La bonne nouvelle est que l'espoir est gratuit et accessible à tout le monde. Nous avons tous ce qu'il faut pour le concrétiser. Et comme une bonne nouvelle en appelle d'autres, que diriez-vous de bénéficier de la puissance d'une approche qui agit comme un véritable accélérateur de l'espoir : l'approche narrative. Un catalyseur au service des bonnes nouvelles et des histoires réussies. Partons en voyage. Venez comme vous êtes, et partageons les bagages et les expériences. Et si tout comme la chance, l'espoir était une compétence qui se travaille ?
Comme l'espoir a son mot à dire, je souhaite qu'il parle au nom de toutes celles et ceux qui pensent l'avoir perdu un jour. Au nom de celles et ceux qui ont bien des difficultés à le voir se concrétiser. De ceux qui parfois désespèrent. Ceux qui perdent toute énergie et se sentent bousculés, malmenés, vidés. Ceux que la vie cabosse, percute, déstabilise, freine, immobilise. Ceux qui n'y croient plus ou n'y croient pas…je l'entends dire haut et fort « n'arrêtez pas ».
N'arrêtez pas de croire en vous. N'arrêtez pas de croire en vos souhaits. N'arrêtez pas de croire en vos rêves. N'arrêtez pas un seul instant de croire que vous pouvez le faire.
Si notre Éprouvette vous a mis en ébullition, rejoignez la communauté du Labo sur Linkedin !
Nous avons bien d'autres histoires à vous partager…
The Lab test tube invites our friends of the English-speaking narrative community to a journey with Jean-Marc Gabon de Peretti…
If hope had its way, it would do everything to encourage us. It would whisper to us that it is within us as well as within each of us. It would tell us that it makes no distinction, no selection. It would tell us that it builds itself. It would teach us how to achieve the goal we have set ourselves. What means to use to achieve it. What strength we have, which is regularly underestimated. It would tell us again that it is accessible without any conditions, free and a powerful ally in the service of our dreams and their realization. It would confirm that we all need it. That it is life and that it makes us live.
When hope has its say, it says how important it is to honor every little act of resistance that allows it to exist. That it is a talent for us. A precious skill that can be worked on, allowing us to move from dream to reality. That with him at our side, new success stories can be written again. That after the night, there is the day. That even in the midst of the storm, he remains a guide to a bluer horizon. He would tell us in the hollow of his ear all that animates us and makes us 'jubilantly' vibrate. He would show us what bites the corner of our heart, what makes us alive and passionate. It would make possible what seemed unattainable and unthinkable. It would show us that it is good to be totally oneself, in one's rightful place. Here, here and now.
Hope is what money cannot buy…courage to those who are afraid, audacity to those who have phobias, an extra boost to those who lack it, possible healing to those who suffer, light to those who brood…personal and why not professional improvement for those who invest time and will to reach this goal. It can make us move forward, succeed and change.
Today, I nourish the desire that these lines may move many others. May they be the authorization for each of us to write new stories. To make our wishes and hopes come true. And why? Because we need it…our world needs it. Especially today, when meaning, when what matters and carries us along, is regularly tortured, scorned. Every day we underestimate the power that is ours. We put our talents on hold, our skills on the back burner, or even forget them at the bottom of an office dresser drawer in the attic. As for our values that are supposed to guide us, it is becoming increasingly difficult to defend them. I think it is high time to rewrite our history. To become the author of our lives again. The good news is that hope is free and accessible to everyone. We all have what it takes to make it happen. And as one good news story leads to another, how about benefiting from the power of an approach that acts as a real hope accelerator: the narrative approach. A catalyst for good news and successful stories. Let's go on a journey. Come as you are, and let's share baggage and experiences. What if, like luck, hope was a skill that could be worked on?
As hope has its say, I would like it to speak on behalf of all those who think they have lost it one day. On behalf of those who have great difficulty in seeing it become a reality. Those who sometimes despair. Those who lose all energy and feel jostled, battered, drained. Those whom life bumps into, hits, destabilizes, slows down, immobilizes. Those who no longer believe in it or don't believe in it…I hear him say loud and clear « don't stop ».
Don't stop believing in yourself. Don't stop believing in your wishes. Don't stop believing in your dreams. Don't stop believing for a moment that you can do it.
If our « Eprouvette » (test tube) has made your brain boil, join the Lab community on Linkedin!
We have many more stories to share with you…